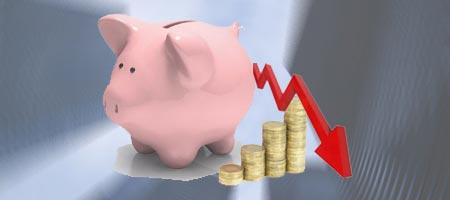 Fixed Deposit Accounts in Singapore
Fixed deposit accounts in Singapore offer a much higher interest rate (at least a 1.00% p.a. difference) as compared to your basic savings deposit account. Contrary to belief that certain foreign banks might be more risky, the first $50,000 parked in fixed deposits at any bank is risk-free. This is due to the fact that the Singapore Deposit Insurance Corporation (linked to the Singapore government) insures all deposits in any individual bank or finance company operating in Singapore for a sum of up to $50,000.
Consumer banks or finance companies operating in Singapore are also subjected to strict capital requirements well above global standards to protect depositors. Fixed deposits are hence considered very low risk financial products although the returns might be unexciting compared to other investment products.
Tenure and Deposit Amount
As a rule of the thumb, banks or financial companies reward depositors with higher interest for longer tenures and higher deposit amounts. They frequently conduct fixed deposit promotions for certain tenures and deposit amounts to attract fresh funds so as to boast their deposit base. These limited time promotions are usually extremely competitive and might or might not be renewed upon expiry. Sometimes, promotional gifts are offered if certain minimum deposit amount is met.
For a fair comparison of fixed deposit rates (including promotional and non-promotional rates) in Singapore, we have included the comparison table below for reference. The fixed deposit interest rates are based on popular tenures of between 6 to 18 months and fresh funds of $50,000 (Risk-free since insured by SDIC). We have also included the latest one year returns for Singapore Savings Bonds (Risk-free bonds by Singapore government) so as to facilitate comparison of Singapore Savings Bonds vs Singapore Fixed Deposits.
Fixed Deposit Comparison Table
| | |
| --- | --- |
| Financial Institution | Interest Rate |
| | 1.84% |
| | 1.82% |
| | 1.80% |
| | 1.80% |
| | 1.80% |
| | 1.75% |
| | 1.75% |
| | 1.70% |
| | 1.65% |
| | 1.65% |
| | 1.65% |
| | 1.55% |
| | 1.50% |
| | 1.50% |
| | 1.48% |
| | 0.95% |
| | 0.95% |
| | 0.875% |
* Interest Rate based on deposit amount of $50,000 and tenures ranging from 6 to 18 months
Best Highest Fixed Deposit Interest Rates in Singapore
CIMB Why Wait Fixed Deposit currently offers the highest interest rate of 1.84% p.a. with a tenure of 12 months for funds of $50,000 and above for online placements only. This is followed by Sing Investments and Finance Fixed Deposit which offers a slightly lower fixed deposit rate of 1.82% p.a. for tenure of 13 months for funds of $50,000 and above.
Smart Search for Fixed Deposit Account
Still unable to find the fixed deposit account due to a different tenure or deposit amount? Feel free to use our Lobangs Smart Search which will narrow your choices down to 3 deposit accounts that are most suitable for you according to your deposit amount and preferred tenure.