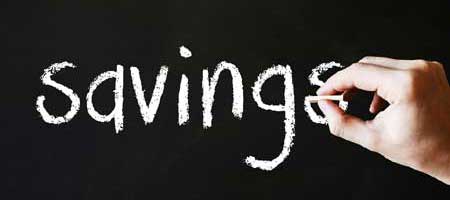 What are Singapore Savings Bonds?
Singapore Savings Bonds (SSBs) are a type of specially-issued Singapore Government Securities (SGSs) that is meant for Singaporeans who want to increase their savings but at a risk-free way. This offer is exclusively available only for individual Singapore retail investors and aims to complement the other options available to grow their eggnest.
What are the Returns Like?
A Singapore Savings Bondholder can expect to receive a yield that matches the Singapore Government Securities yield of the same holding period at the time the SSB is issued. The yield is higher for longer holding periods and is reflected through SSB through a step-up component. Each issue of SSB will have their own fixed yield and will not change after you have purchased them. A quick check with the Monetary of Singapore (MAS) website indicates that the historical 10-year SGS yield is between 2% to 3%.
Latest Promotions
How are the Returns for the Latest Issue?
| | | | | | |
| --- | --- | --- | --- | --- | --- |
| Year | 1 | 2 | 3 | 4 | 5 |
| Interest | 1.88% | 1.88% | 1.88% | 2.03% | 2.13% |
| Average | 1.88% | 1.88% | 1.88% | 1.92% | 1.96% |
| Year | 6 | 7 | 8 | 9 | 10 |
| Interest | 2.15% | 2.24% | 2.32% | 2.41% | 2.48% |
| Average | 1.99% | 2.02% | 2.06% | 2.09% | 2.13% |
The average yield for the latest issue of Singapore Savings Bonds is 1.88% for a holding period of 1 year and 2.13% for a holding period of 10 years as seen on Singapore Savings Bonds website. The rates are accurate as of May 2019.
Why is it Risk-Free?
Investors can sell their SSBs at cost to the government anytime and receive their money back within a month without any penalty. This feature allows investors to sell their lower yielding SSBs bought previously to buy higher yielding SSBs when market interest rate rises. Hence SSBs have effectively no interest rate risk. In addition SSBs are principal-guaranteed by the Singapore Government which makes it even safer than fixed deposits which is only insured for a sum of up to $50,000 (see Singapore Savings Bonds vs Fixed Deposits for a comparison).
Other Important Features of Singapore Savings Bonds
- Issued monthly starting from October 2015
- Maximum 10 years holding period
- Minimum $500 purchase
- Fixed price of $500 with additional purchases or redemption in multiples of $500
- Maximum holding of $200,000 worth of SSBs at any point of time
- Can be bought using SRS or cash or a combination of both
- Non-transferable or selling to other individuals
- Yields and returns for each monthly monthly issue to be published in newspapers as well as on Singapore Savings Bonds website
- Interest paid every 6 months after purchase of SSBs on the 1st business day
- Applications open on the 1st and closes at the 25th every month
- Results of applications to be released on 28th every month
What do I need to apply for the Singapore Savings Bonds?
- An individual CDP Securities account (CDP website on opening CDP account)
- Direct Crediting Service to link your CDP Securities account to your bank account so that interest can be credited straight to your bank account (CDP website on Direct Crediting Service)
- Application through local banks ATMs or online internet banking from 7 a.m. to 9 p.m. Monday to Saturday excluding public holidays
- $2 transaction fee for application
The Verdict on Singapore Savings Bonds
SSBs are designed in such a way such as to allow the average retail investor to have access to SGS bonds minus the risk of capital loss. It is basically a gift from the Singapore government and it could turn investors' heads away from higher risk products (Remember DBS High Notes 5?). Although the short term yields of SSBs is inferior to some investment products, the step-up component and the risk-free nature may make it worthwhile over the longer run. It is also worth noting that every monthly issue has a different yield and if you time you purchase properly, you might end up with a SSB yield that is more rewarding than usual.