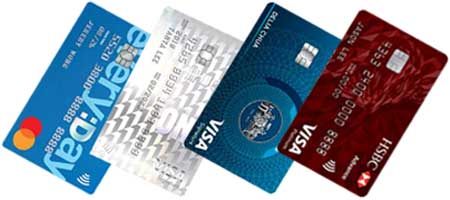 What is Cash Back
Cashback or Cash rebate refers to the credit that is credited back into your credit card after you have made your purchases with your credit card. It is typically a small percentage of the overall purchase and could be subject to various terms and conditions. The cash back could be credited when you receive your monthly credit card bills or in some cases at the end of a quarter. Credit Cards offering cashback typically do not offer bank reward points.
Types of Cashback Credit Cards
Credit cards with cashbacks are typically divided into category-based or tiered-based. Category-based credit cards usually award high cashback only for specific categories such as Shopping, Dining, Overseas Spending, etc and users can read more about them under various Lobang Reviews. These credit cards might target more than one category and cashback is usually only awarded if cardholders spend a minimum amount in a month. Comparatively, tiered-based credit cards are more straightforward as cardholders are awarded higher cashback for higher spending. Our table below will cover both category-based credit cards and tiered-based credit cards with the intention of covering the best cashback credit cards for everyday spend.
Credit Card Issuer and Type of Credit Card
Minimum Requirements / Conditions
Rate for Cash Rebate

Minimum spend of $888 in a month

Earn 8% cashback on petrol, dining and groceries and 0.25% on all other spend

Minimum spend of $1000 or $500 in a month

Earn 8% or 5% cash rebate at popular selected merchants ranging from supermarkets, petrol stations, fast food delivery, theme parks, pharmacies, etc

Minimum monthly spending requirements for AirAsia, overseas spend rebate and dining rebate

Earn up to 9% rebate for dining, up to 6% at key merchants, 5% for overseas spend and 0.3% on all other spend

Minimum spend of $500 in a month

Earn 7% cashback on dining, 5% supermarkets, hospital bills, NETS FlashPay and selected merchants and 1% on all other spend

Minimum spend of $600 in a month

Earn up to 6% cashback on dining, 3% on online spend, supermarkets, telco bills and 0.3% on all other spend

Choose from dining & leisure, travel, shopping or groceries for cashback category with option to change once every quarter

Earn 5% cashback for selected category and 1% cashback for other categories

Minimum monthly spend of $2000 for all 3 months in a quarter

Earn 5% cash rebates on all transactions

Minimum monthly spend of $800 for all 3 months in a quarter

Minimum spend of S$500 overseas during Nov and Dec 16 for overseas cash rebate

Earn up to 5% cash rebates on telco bills, groceries and dining

Earn 10% cash rebate on overseas dining and shopping

Minimum monthly spend of $700 in a month

Earn 5% cashback on contactless payments

Minimum spend of $300 in a month

Earn 3.33% cash rebate on all spend

Maximum spend of $5,000 for first 6 months

Earn 3% cashback on any purchase, 1.5% cashback after first 6 months

Minimum spend of $3,000 in a month

Earn 3% cash rebate on all spend
Cashback Credit Cards Worth a Mention
The POSB Everyday Card offers 9% rebate for weekend dining, 5% for overseas spending, 3% rebate for weekday dining, 6% rebate from key merchants and 0.3% on everything else. It is a versaile card as it covers most major expenses with 5% cash rebate for groceries at Sheng Siong. This is also the only credit card that allows cash rebate for utilities. Cardholders can also earn cash rebate for recurring bills as well as petrol at SPC. In fact, it offers one of the highest petrol savings of 20.1% at SPC for motorists.
Maybank Family & Friends Card rewards cardholders with up to 8% cash rebate at selected merchants such as Cold Storage, FairPrice supermarkets, Leading petrol stations & hypermarts in Malaysia, Leading petrol stations in Singapore, Guardian, Unity NTUC Healthcare, Watsons, Legoland, theme parks in Malaysia, etc. It has one of the highest rebate for spending on groceries and petrol in Singapore and Malaysia and is flexible in the sense that if you fail to meet the minimum $1,000 spend to attain the 8% cashback, you can still get 5% cashback with a minimum monthly spend of $500.
UOB One Card awards potential cashback of 5% for everyday purchases. However, the 5% cashback comes with plenty of conditions such as three minimum purchases per statement period and a minimum monthly spend of $2000 for all three months in a quarter. Failing to spend the minimum monthly spend will still earn you 3.33% cash back provided you still have a minimum monthly spend of $500 for all three months in a quarter. Additional perks include enrolment in UOB UNI$ rewards programme and SMART$ rebate programme, a huge rarity among credit cards that already earn cash back in the first place.
BOC Family Card is an excellent and flexible card for dining as it awards 7% cash rebate for both local and overseas dining everyday. Its 5% cash rebate for hospital bills is a unique offer that is unseen in other credit cards. The 5% cash rebate is also awarded for supermarkets and selected merchants and the cash rebate can be easily attainable with a low minimum spending of $500.
The Standard Chartered MANHATTAN World MasterCard gives out 3% cash rebate with minimum spending of $3,000 a month capped at $200 a quarter. The cashback might not sound impressive but this card is a handy card to have around as it allows cashback for any spending and allows some benefit when you have to buy big-purchase items.
Another recommendation for cardholders who do not want to deal with the hassle of minimum spend will be the American Express True Cashback Card which is awarding a cashback of 3% for spendings up to a total of $5,000 for the first 6 months with no minimum spend required. The cashback is reduced to 1.5% after the first 6 months or spending $5,000.
The Best Cash Back Credit Card
The best cash back credit card is the card that gives you the most cash back with the least stringent conditions. Hence, Money Lobang will have to nominate the ANZ Optimum World MasterCard Card as it gives one of the highest possible cash back of 5% from one of the four spending categories of "Dining & Leisure", "Travel", "Shopping" or "Groceries" with no minimum spend and no maximum total rebate. This allows consumers to maximise the benefit of the credit card without worrying about how much to spend. This flexibility is in stark contrast with other credit cards which might offer similar rate of cash rebate but with plenty of conditions attached. The four categories mentioned also pretty much cover most major expenses and the flexibility to switch category every quarter gives you even more options. However, every consumer has different spending pattern and it will be a better idea to scroll through our list of Cash Back Credit Cards to select the best credit card to suit your spending pattern.
Comments on What is the Best Credit Card for Cash Back