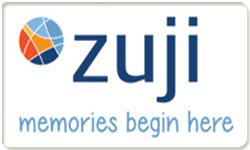 Zuji Background
Zuji is an Asian-Pacific online travel website offering hotels, airfares, car hires, travel packages and even travel insurance. The word Zuji refers to the word "足迹" in Chinese which literally means "Footsteps". In additional to online bookings, they also accept over-the-phone bookings through their hotline.
How to use a Coupon Code
Step 1 : Click on the "Click Here" to reveal the appropriate discount code needed. A coupon code will be revealed below the "Coupon Code : "and a new window will direct you to Zuji
Step 2 : Select the hotel or travel package of your choice normally in the new window. On the booking confirmation page, apply the coupon code under "Payment Options". The discount will be applied accordingly.
Still Confused?
Please view a step-by-step video for exact instructions.