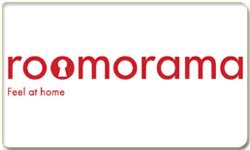 Roomorama Background
Roomorama is a Singapore-based business that provides short-term rentals and accommodation in the form of holiday homes, homestays and vacation rentals. Similarly to AirBnb, they hold payments for guests until they have checked in to a host's accomodation. Unlike AirBnb, they also provide Roomorama Perks which notify you about a variety of localised benefits from transportation to dining deals. These deals usually come with a special discount that is specially available only for Roomorama users. Roomorama also provides a large number of discount codes and referral fees for users to help lower the ost of their accomodation.
How to use a Discount Code
Step 1 : Click on the "Click Here" to reveal the appropriate discount code needed. A discount code will be revealed below the "Discount Code : "and a new window will direct you to Roomorama
Step 2 : Proceed to book the accomodation of your choice in the new window.
Step 3 : Apply the discount code revealed earlier on our website on Roomorama checkout page under "Apply DIscount Code" box