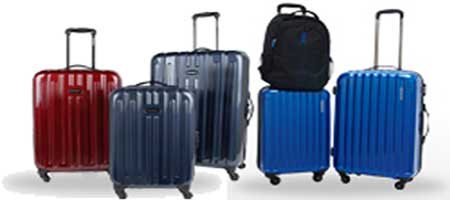 Singapore Credit Cards Promotion
To attract new signups for credit cards, banks and financial institutions often give away free promotional gifts. Among the promotional gifts, the travel luggage bag is one of the most sought-after due to Singaporeans love for travelling. The minimum requirements to qualify for the free luggage bag can vary between the various credit cards. The type of luggage bag to be given also differs. To make things easier for comparison, the table below will summarise the type of luggage bag as well as the the minimum requirements needed to obtain the free luggage bags.
Free Luggage Bag Comparison Table
| | | |
| --- | --- | --- |
| Credit Card Issuer and Type of Credit Card | Minimum Requirements / Conditions | Type of Luggage Bag(s) |
| | Charge $400 to credit card within the first month of approval | Delsey Belfort 4-Wheel Trolley Case (78cm) |
| | Charge $7,500 to credit card within the first 12 months statements | Samsonite Armet Spinner Luggage (57cm) |
Best Free Luggage Bag Promotion
The Maybank World MasterCard promotion is currently the best free luggage bag promotion with a minimum spend of $400 within first month of approval to obtain a Delsey Belfort 4-Wheel Trolley Case worth $419. The minimum spending required to obtain the luggage bag is far lower as compared to the American Express Platinum Card promotion which requires a minimum spend of $7,500 within 12 months.
Comments on Singapore Credit Cards Promotion Comparison - Compare Free Travel Luggage Bag